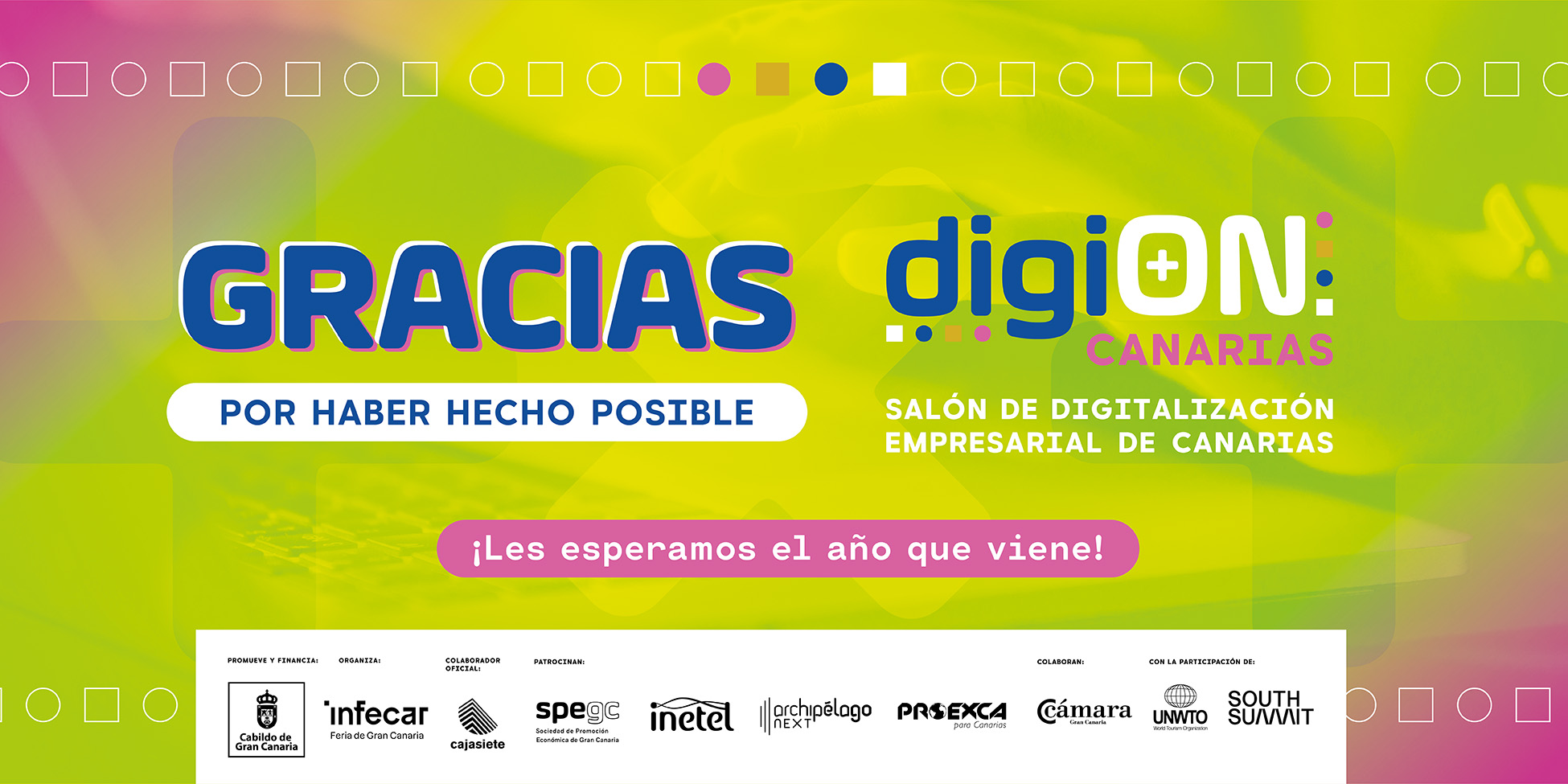 DIGION Canary Islands, promoted by the Cabildo de Gran Canaria and organized by Infecar, aims to show the important role that the island has for the development of the digital sector, linked to the attraction of foreign investment, the promotion of the local sector and the socioeconomic development of the island.
The digital transformation process is currently undoubtedly one of the main levers for technological innovation, business development, economic modernization and social progress.
Dates
Wednesday 15 from 9:30 a.m. to 18:00 p.m.
Thursday 16 from 9:00 a.m. to 15:00 p.m.
Schedule
Know all the details of the program of this first edition

Starters
Soon you will be able to get your tickets for DigiOn Canarias here.


Diagnosis and advice to SMEs

Mentoring and networking consultancies

Lines of financing and aid

With the participation in the presentations of


UNWTO Startup Competition for Island Destinations


Investors and digital startups
Meeting space and connection of DIGITALIZATION IN THE CANARY ISLANDS. Exhibitions, workshops, presentations and networking areas.


Diagnosis and advice to SMEs

Mentoring and networking consultancies

Lines of financing and aid

Presentations and work areas

'UNWTO startup Competition for Islands Destinations'


Investors and digital startups
Answers and smart solutions
Meeting and connection of the DIGITALIZATION OF THE CANARY ISLANDS